---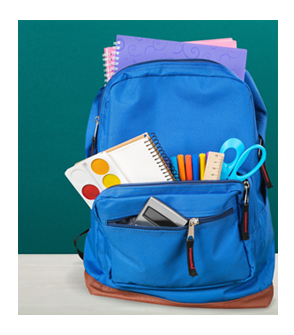 Back to School
August of 2018 is upon us and it's time to share our monthly mini-marketing campaign. Let's get to it.
Important dates in the month of August include Neurosurgery Outreach Month, Happiness Happens Month, National Goat Cheese Month, and National Honey Bee Day.
Additionally, every August brings recurrent meteor showers, including the Perseids and Kappa Cygnids, which appear on different dates every year.
This month we're focused on the end-of-summer ritual that is "Back to School." Students are returning to class this month, and to help kids in your community get back in the swing of things, we're spotlighting the informative GoWYLD.net database resource, Britannica School. Students of all ages can explore articles about famous people & places, get homework help in various subjects, discover maps, photos, & illustrations for school assignments, and complete research projects by accessing multiple resources in a single place.
Visit Britannica School to help students prepare for a successful school year.
---
Information for Librarians
Review the resources we've assembled here to promote Britannica School in your library. These items are intended to assist the the promotional efforts of Wyoming librarians as they reach out to their patrons. We hope you find them useful. Feel free to download and distribute according to your needs.
GoWYLD.net Database of the Month Video Tutorial

Britannica Library
Explore the many wonders of Britannica. Begin your search at GoWYLD.net.
Library Marketing Downloads
---
PC users: right-click the download links to save these items to your computer;
MAC users: you already know what to do, but just in case: enable Secondary Click in System Preferences and tap two fingers on your mouse to make the right click menu appear.