---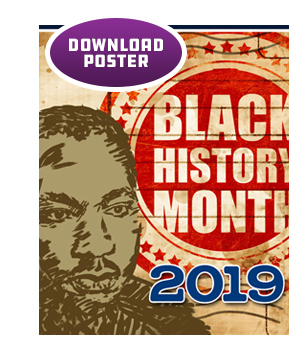 February 2019
Join us as we celebrate Black History Month. The downloadable resources and external links below provide programming assistance and promote the focus of this month's featured database. Gale's Biography In Context will help you raise awareness about unsung heroes and heroines in the African American community and Chris's upcoming webinar will teach you to get the most from all these resources.
Remember, all these terrific resources are brought to you by your friends at the Wyoming State Library. It's all good stuff.
Information for Librarians
Review the resources we've assembled here to promote this resource in your library. These items are intended to assist the the promotional efforts of Wyoming librarians as they reach out to their patrons. We hope you find them useful. Feel free to download and distribute according to your needs.
---
RESOURCES
Monthly Video Tutorial:
Biography Resources in GoWYLD.net
Join Chris Van Burgh for a review of the biography resources in GoWYLD.net, including Biography In Context, Britannica, LION, and others. This free webinar will be held from 2:15-3:00 p.m. on Tuesday, February 12 and will be recorded for later viewing. Register now.
Library Marketing Links & Downloads
Social Media Posts
---
PC users: right-click the download links to save these items to your computer;
MAC users: you already know what to do, but just in case: enable Secondary Click in System Preferences and tap two fingers on your mouse to make the right click menu appear.