---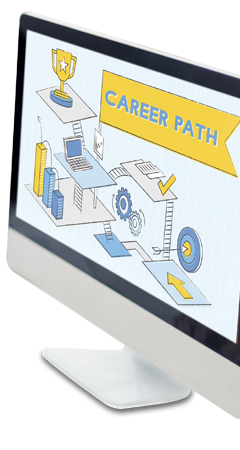 Welcome to June, 2018
June in the Northern Hemisphere means the official start of summer and its vacations, blockbuster movies, camping, hiking, swimming, and festivals. Regular June observances in the U.S. include Father's Day, National Dairy Goat Awareness Week, National Trails Day, Seersucker Thursday, and National Cancer Survivors Day. And let's not forget National Flip Flop Day and National Donut Day!
This month the WSL is using June to promote the Job & Career Accelerator from Learning Express, a powerful online resource available to Wyoming job seekers and state employees. Whether you're looking to advance in your present position, pursuing a new career, or just starting out, you'll find tools to jump start the process.
Visit Job & Career Accelerator and take advantage of career articles, skills assessment tools, resume and letter builders, sample resumes, and more. Best of all, this resource is free and available from your desktop computer, tablet, or smart phone.
---
Information for Librarians
Review the resources we've assembled here and promote the Job & Career Accelerator in your library. These items are intended to assist the the promotional efforts of Wyoming librarians as they reach out to their patrons. We hope you find them useful. Feel free to download and distribute according to your needs.
GoWyld.net Database of the Month Video Tutorial

Job & Career Accelerator
Explore occupations, find a career match, create a resume, and many more tools to find a job or college.
Library Marketing Downloads
---
PC users: right-click the download links to save these items to your computer;
MAC users: you already know what to do, but just in case: enable Secondary Click in System Preferences and tap two fingers on your mouse to make the right click menu appear.