---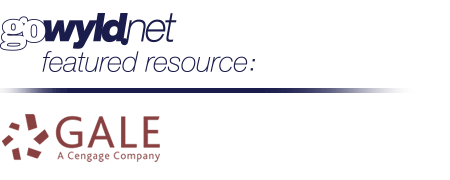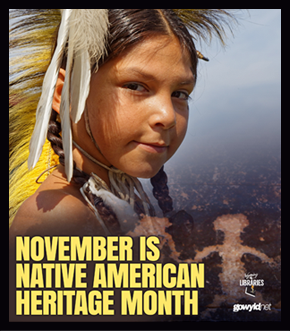 November is Native American Heritage Month
There's always a lot going on in November, from Thanksgiving, to Veteran's Day, to the annual struggle to adapt to daylight savings time. And of course, November marks the beginning of the holidays and the associated shopping chaos.
This month let's honor the first Americans and observe Native American Heritage Month. Gale makes it easy by supplying a number of ready-made, free, downloadable resources. Along with their informative database collections, these items will help you to celebrate the culture, traditions, and history of American Indians and Alaska Natives.
Check out the links below to find banners and images you can print or share via social media. It's all good stuff.
---
Information for Librarians
Review the resources we've assembled here to promote these Gale resource in your library. These items are intended to assist the the promotional efforts of Wyoming librarians as they reach out to their patrons. We hope you find them useful. Feel free to download and distribute according to your needs.
U.S. History In Context and Native American Heritage Month

Gale pays tribute to their important contributions, histories, and unique challenges both past and present with Native American content featured directly on the homepage of US History In Context for the entire month of November.
Library Marketing Links & Downloads
---
PC users: right-click the download links to save these items to your computer;
MAC users: you already know what to do, but just in case: enable Secondary Click in System Preferences and tap two fingers on your mouse to make the right click menu appear.