2017-18 Wyoming Letters About Literature Contest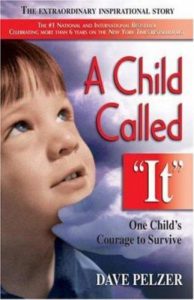 Top honors have gone to three Wyoming students in state-level competition the 2017-18 Letters About Literature Contest. Letters About Literature encourages students to read, be inspired, and write back to their favorite authors.
The Wyoming State Library awarded D'Andre Stroman from Sheridan first place in Level III (grades 9-12). Sophia Saint, Douglas, placed first in Level II (grades 7-8). Ayla Barton, Cheyenne, placed first in Level I (grades 4-6). All three first place winners advanced to national competition. Wyoming did not have any students place nationally this year.
Letters About Literature asks students to respond to a book, rather than simply report on it. What matters most is the connection the student makes with the author's words and the impact it has on that student's life and how they see the world.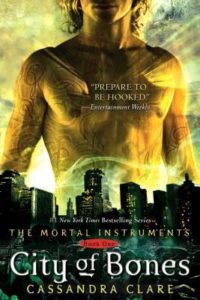 D'Andre wrote to Dave Pelzer, author of A Child Called It. "Since I've read all your books," D'Andre wrote, "I've wanted to know what helped you continue to push and come out strong, and be successful without your past preventing you from being successful and accomplishing your goals."
Sophia wrote to Cassandra Clare about her books in The Mortal Instruments series. "I wanted to do my best," Sophia wrote, "I wanted to BE the best and now I know that I just have to work hard and be myself thanks to City of Bones."
Ayla read Flowers for Algernon by Daniel Keyes after experiencing the death of a dear friend. "It made me realize that everything's going to be okay," she wrote. "So, thank you, for opening my eyes to having faith in myself, for having hope, and for having courage.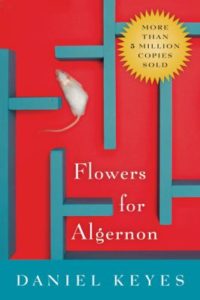 2017-18 Wyoming Letters About Literature Winners
LEVEL I: Grades 4-6
1st place: Ayla Barton, Cheyenne
Flowers for Algernon by Daniel Keyes
2nd place: Emma Locken, Gillette
The Girl Who Drank the Moon by Kelly Barnhill
3rd place: McKenna Klindt, Afton
Charlotte's Web by E.B. White
Honorable mention: Lawsen Quist, Cheyenne
My Sister Rosa, by Justine Larbalestier
LEVEL II: Grades 7-8
1st place: Sophia Saint, Douglas Middle School, Douglas
The Mortal Instruments series by Cassandra Clare
2nd place: Miranda L. Hoberg, McCormick Junior High School, Cheyenne
Vampire Academy series by Richelle Mead
3rd place: Brittany Anderson, Douglas Middle School, Douglas
Thirteen Reasons Why by Jay Asher
LEVEL III: Grades 9-12
1st place: D'Andre Stroman, Sheridan
A Child Called It by Dave Pelzer
2nd place: Arundathi Nair, Laramie
Ordinary Mary's Extraordinary Deed by Emily Pearson
3rd place: Joseph Hyne, Gillette
Wonder by R.J. Palacio
Letters About Literature is a Library of Congress national reading/writing promotion program for students in grades 4-12. Students are asked to read a book, poem, or speech and write to the author (living or dead) about how the book affected them personally. You can learn more and read winning letters on the Library of Congress website.
Students competed in three age categories: Level 1 (grades 4-6), Level 2 (grades 7-8), and Level 3 (grades 9-12). Wyoming winners in each level received a $150 Amazon gift card for 1st place, $100 card for 2nd place, and $50 for 3rd place.
This Year's Judges
The Wyoming State Library relies on volunteer judges to donate their time and attention to the difficult task of choosing the state's winning student letters. Our thanks go out to our three judges for the 2017-18 competition:
​Max Maxfield served two terms each as Wyoming State Auditor and Secretary of State. He has spent many of Dr. Seuss's birthdays as The Cat in The Hat, reading at grade schools and even at several High School graduations. (Level I: Grades 4-6)
Professor Barbara Chatton taught courses in children's and young adult literature in the College of Education at the University of Wyoming for nearly thirty years before retiring in 2011. Prior to that she was a public librarian in California. She continues to read and review books for young people. (Level II: Grades 7-8)
Nathan E. Bender is a librarian living in Laramie, Wyoming, and working at Albany County Public Library.  A book reviewer for Library Journal, he has over thirty years professional experience in  libraries and archives, writing widely on topics of western history and culture. (Level III: Grades 9-12)
Teaching Resources
Teachers, librarians, and homeschool parents should know there are resources available to them to guide their student participants.
The Letters About Literature Teaching Guide provides activities teachers can use to guide their students through the book discussion and letter-writing process. The guide addresses the LAL teaching strategies and ways in which the program can dovetail with curriculum for teaching reading and writing. Also included are worksheets for duplication and assessment checklists.
An archived webinar for educators (Recording password: Letters123!) explores 25 years of best practices.
Honor your students' participation with personalized participation certificates that are easy to download and print.
Questions about Letters About Literature?
Contact Susan Mark, Wyoming State Library publications specialist, at susan.mark@wyo.gov or (307) 777-5915.