---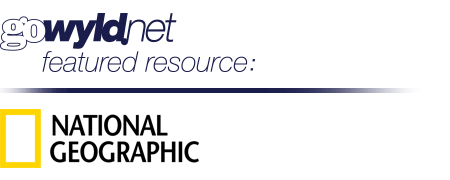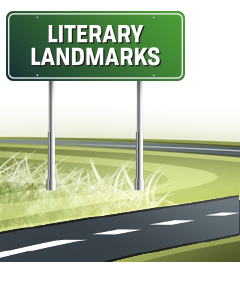 Happy May to you and yours!
A quick run-down of noteworthy U.S. dates and observances this month includes Skin Cancer Awareness Month, National Teacher Appreciation Day, National Golf Month, and National Military Appreciation Month. And let's not forget Mother's Day, the Kentucky Derby, National Electrical Safety Month, and the National Day of Prayer. Curiously, there's even such a thing as World Naked Gardening Day. Who Knew?
This month, we're highlighting National Geographic's Virtual Library, a powerful resource available to Wyoming residents through GoWyld.net. Specifically, our focus is on literary landmarks, or travel in and throughout literature. Peruse Novel Destinations: A Travel Guide to Literary Landmarks and learn more about the people and lands from classic novels by Jane Austen, Ernest Hemingway, and more. Or take a Tour of the World's Greatest Fictional City and experience Anna Quindlen's Imagined London.
Head on over to Nat Geo's Virtual Library, and perform a search for "literary landmarks" or "literary travel". You'll discover several titles that will help you to dig deeper and learn more about far-away places that you've only dreamt of visiting. And how timely is this? Many folks are currently planning summer trips or vacations and while most of us can't simply hop a flight to England to visit Tennyson's birthplace, all Wyomingites can make a virtual stopover.
---
Information for Librarians
Review the resources we've assembled here and promote the National Geographic Virtual Library in your library. These items are intended to assist the the promotional efforts of Wyoming librarians as they reach out to their patrons. We hope you find them useful. Feel free to download and distribute according to your needs.
GoWyld.net Database of the Month Video Tutorial

National Geographic Virtual Library
Listen and learn as Chris Van Burgh walks you through the basics of Nat Geo's Virtual Library, an informative resource for the researcher, traveler, and armchair traveler.
Library Marketing Downloads
---
PC users: right-click the download links to save these items to your computer;
MAC users: you already know what to do, but just in case: enable Secondary Click in System Preferences and tap two fingers on your mouse to make the right click menu appear.