---
The Library Services and Technology Act (LSTA; Public Law 108-81), administered by the Institute of Museum and Library Services, provides federal funds to the Wyoming State Library to support library services and projects across the state.
CFDA #45.310
Projects supported by LSTA in full or in part include, but are not limited to:
Online resources for information and learning found on GoWYLD.net;
Downloadable audiobooks, books, and magazines found on GoWYLD.net;
Products and services to support the statewide library catalog (WYLDCAT);
Products and services to support interlibrary loan transactions and management;
Resource sharing stipends for public and academic libraries;
Collection development stipends to support library services at the 13 Wyoming State Institutions;
Funds to convene statewide meetings, provide a wide range of training, and enable state library staff to maintain a high level of knowledge on current and emerging topics.
Links to LSTA in Wyoming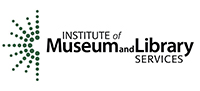 ---
Comments
If you have questions, contact State Librarian Jamie Markus at jamie.markus@wyo.gov or (307) 777-5914.