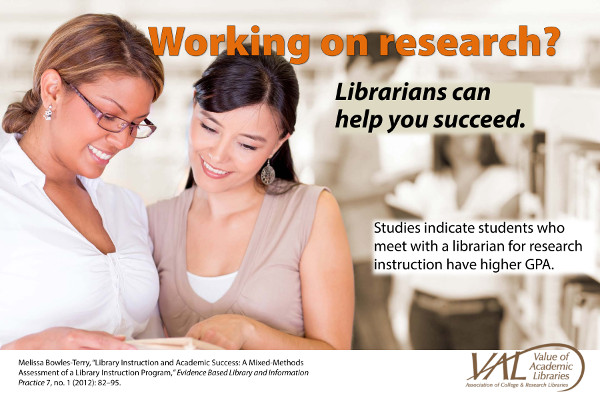 The Association of College and Research Libraries (ACRL) has released the  Value of Academic Libraries Statement articulating the various ways academic libraries provide direct and indirect value to institutions of higher education. According to the statement, academic libraries:
support recruitment, retention, and matriculation,
enhance student learning,
support faculty research and teaching, and
raise institutional visibility and contribute to the community.
Read the full statement and find poster templates for your library to use.
The Value of Academic Libraries Statement was approved by the ACRL Board of Directors on June 25, 2016.