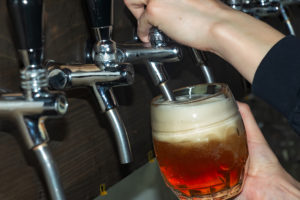 There are many career recognition/appreciation days on the calendar. For example:
January 2: National Personal Trainer Awareness Day
January 12: National Pharmacist Day
February 23: Hospitality Workers Appreciation Day
April 2: Geologists Day
April 25: National Library Workers Day
May 24: National Caterers Appreciation Day
October 23: National Paralegal Day
Coming up later this month is World Bartender Day on February 24. Besides heading out to tip back a cold one with our local mixologist, GoWYLD lets us look at bartending as a possible career. Job & Career Accelerator — a Learning Express Library center — provides Find a Career Match and Explore Occupations. Learning Express Library can be found by subject on the GoWYLD page under Job & Career Support.
What you'll find in Learning Express
To access content, individual users will need to create a login. This login can be used in all of the Learning Express Library resources.
Find a Career Match has two sections: Interest Matcher and Skills Matcher. Explore Occupations has many categories, including Explore Occupation Groups. Here you can drill down under 16 career groupings, such as architecture and construction, hospitality and tourism, marketing, etc. To explore bartending, find it under hospitality and tourism.
Learning Express has created career cards containing detailed information about a specific occupation, taken from the O*NET career database. Click and scroll through the menu to see a description of this occupation along with educational and training requirements; the experience, skills, and abilities needed; salary information; job outlook; and more.
Explore Occupations includes registered apprenticeships, hot technologies, STEM occupations, military-to-civilian occupations, and Explore Occupation Groups.
In addition, Job & Career Accelerator also includes help with preparing resumes and job letters, interview prep, and searching for jobs and internships.
To learn more go to Help in the top right and select Job & Career Accelerator video guides.
It's free for Wyoming residents!
Learning Express Library and other GoWYLD Job & Career Support resources are available free at Wyoming libraries or from any personal computer or device with your Wyoming library card number and PIN.
For more information about the databases, training, or marketing materials, contact Chris Van Burgh, Wyoming State Library Database Instruction Librarian, chris.vanburgh@wyo.gov.