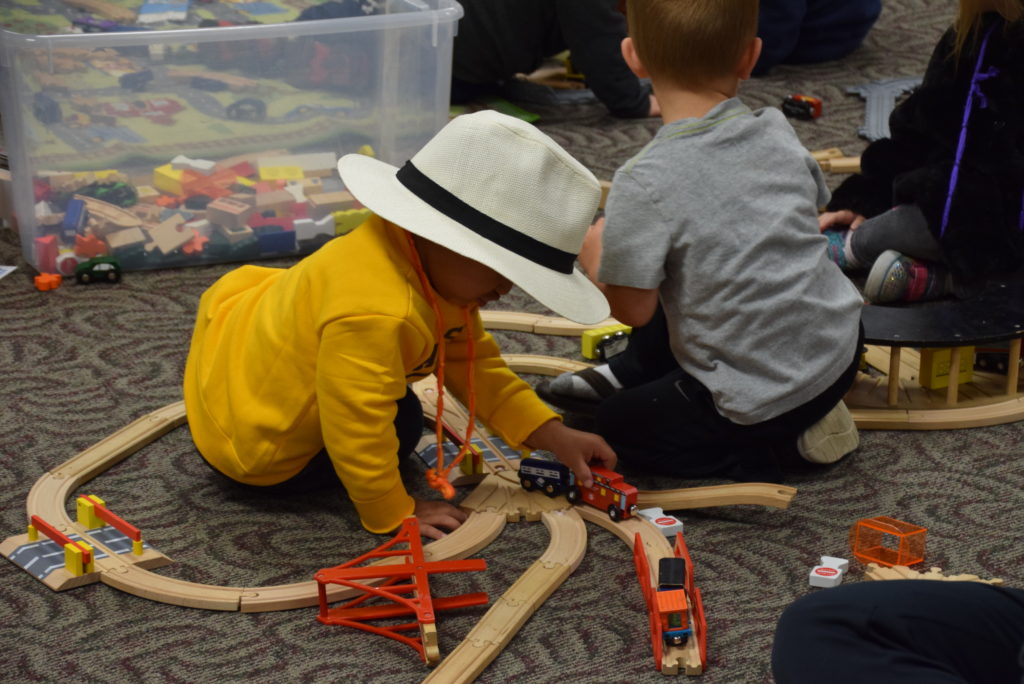 From Campbell County Library System
Children's Museum of Cheyenne finished a tour of Gillette and Wright with its Mobile Museum: STEAMing Across Wyoming.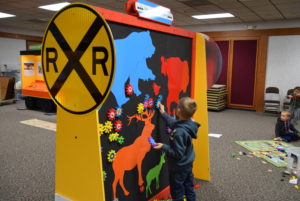 On September 14 the Mobile Museum visited Campbell County Library and nearly 400 visitors experienced the wonders of Wyoming through the exhibit. Some stayed for hours, some returned twice in one day. Over 20 volunteers from Gillette helped with this event. The next day, the Mobile Museum appeared in Wright, Wyoming at the Community Center where 113 visitors attended.
The Mobile Museum is an interactive, family friendly-experience for children from ages 2 to 7. In the exhibit, children experience Wyoming landscapes and culture through play.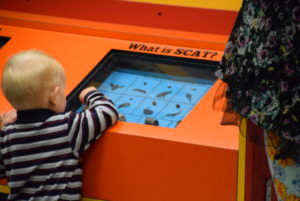 "I saw so much joy and wonder from the children that attended and received many thanks from the teachers and parents for bringing this program to the rural communities," said Debbie Freeman, Children's Museum of Cheyenne volunteer. "Seeing kids come up and ask if they can come back tomorrow put a smile on my face."
Monica Jennings, Mobile Museum Committee Chair said their goal is to take the Museum around the state to four different locations each for the next two years while they wait to open the new Children's Museum of Cheyenne. For more information contact Monica at mobile@childrensmuseumofcheyenne.org or visit their website.