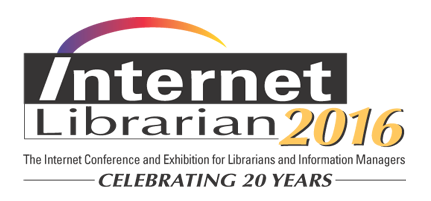 The Wyoming State Library has secured a discount rate for the 2016 Internet Librarian Conference that will be held October 17-19 in Monterey, CA.
Registration fees drop from $499 to $379 for the full conference and from $199 to $109 for the Internet@School track for those registering by September 16. The online promo code is WYO16 and may be entered in the registration form. (Or just follow this link.)
Don't forget that the Carol McMurry Library Endowment offers continuing education grants of $1,500 per calendar year to staff members of all Wyominglibraries. Applications are due July 31. Learn more at will.state.wy.us/mcmurry/indivgrants.html.