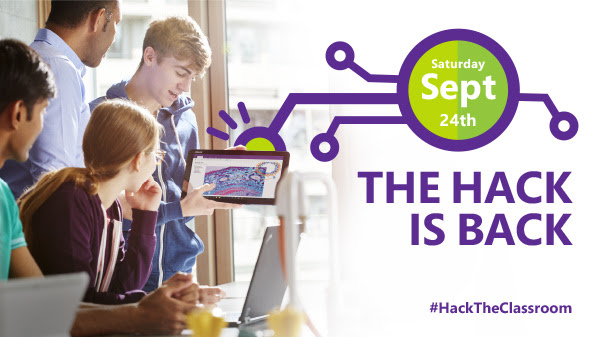 Online live event
Saturday, September 24, 2016
9-11 a.m. MST
The Hack is back! Join Microsoft for two hours of inspirational professional learning with Hack the Classroom, a live, online event designed to inspire and enable you to incorporate new ideas and tools into your classroom so your students can achieve more. The key is to start with just a few small steps.
By attending Hack the Classroom online event, you will:
Hear from inspiring speakers and thought leading educators
Learn from teachers by taking a glimpse into their classrooms to see how small changes, result in huge student impact
Engage, interact, and pose questions with speakers and other educators
Gain access to professional development resources and tools to get started
Register today to reserve your spot. Find details and agenda.
Twitter @Microsoft_EDU and share your thoughts using #HackTheClassroom.