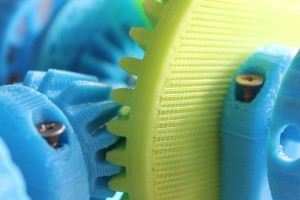 Online registration is now open for Information Power 2016 – Libraries Make it Happen … Be a Maker! Find the link to register on the Wyoming Library Association website at www.wyla.org – look under upcoming events in the lower left corner of the homepage.
Information Power is an annual institute for Wyoming school librarians to focus on issues of importance to them. This year it will be held from August 1-3 at Casper College, 125 College Drive, Casper, Wyo. in Room 322 of the University Union Building.
Schedule:
August 1 – Noon – 5  p.m.
August 2 – 8 a.m. – 5:30 p.m.
August 3 – 8 a.m. – noon
Topics on the agenda:
Monday: AASL Update; Digital Citizenship: Fun Online Learning for K-9; All Things Google in the Library; Tech Share.
Tuesday: Makerspace article discussion; Integrating Makerspace into a school library; Show-and-Tell Makerspace with 3D printer demo; Mackin e-books with Bobbi Craig; Database and E-zine Update with Chris Van Burgh and Desiree Saunders; Group Brain with Paige Bredenkamp, WSL school library consultant.
Wednesday: Book talks with Wind City Books and 20% off book-buying opportunity – Business Meeting and GRAND PRIZE DRAWING.
Cost for the three-day institute is $81, or register for the one-day option (August 2) for $61. Registration includes Tuesday lunch. Lodging at the rate of $89 plus tax is available at the Quality Inn & Suites; call (307) 266-2400 and request the Wyoming Library Association block.
For more information, contact: Kathy Bjornestad at bjornestadk@crook1.com.