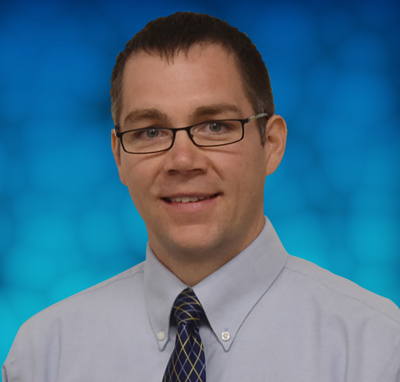 WASHINGTON, DC – On Monday, October 20, 2014 at 10:00 AM, the White House will honor "Champions of Change" who are leading local efforts to advance the goals of the Affordable Care Act (ACA).  The Champions of Change program was created as an opportunity for the White House to feature individuals doing extraordinary things to empower and inspire members of their communities. These Champions have distinguished themselves by raising awareness about ACA and helping countless Americans sign up for high-quality, affordable health insurance.
Jamie Markus, the Library Development Manager at the Wyoming State Library, is being honored as a Champion of Change for his success in facilitating opportunities and creating partnerships within Wyoming libraries to have healthcare outreach and enrollment events statewide.
In July of 2013, national library organizations launched an e-health initiative and asked all types of libraries to support education and outreach efforts surrounding the Health Insurance Marketplace.  Markus took the lead on coordinating with potential statewide library partners in Wyoming.
As the project progressed, it became evident that libraries would become key partners in the outreach effort due to their status as a trusted source for non-biased information and their provision of public meeting spaces and public access computers.  Markus adds, "I met and talked with as many organizations as I could find to discuss how Wyoming's libraries could help to support the efforts of Healthcare Navigators and those working to inform residents about the Affordable Care Act, the Health Insurance Marketplace and the healthcare.gov website."
The Wyoming State Library also designed and supplied 15,000 Health Insurance Marketplace handouts to Wyoming libraries. More than 90 library outlets, in nearly every community in the state, had the opportunity to provide these to library patrons.
The Champions of Change program will feature remarks from Health and Human Services Secretary Sylvia Burwell and other Administration officials. The event will be live-streamed on the White House website atwww.whitehouse.gov/live. You can join the conversation on Twitter using the hashtag#WHChamps. To learn more about the White House Champions of Change program, visitwww.whitehouse.gov/champions.
Jamie Markus, Cheyenne, WY
Jamie Markus is the Library Development Manager at the Wyoming State Library. He believes that libraries are dynamic institutions that provide equitable access to a vast array of information resources, promote lifelong learning, and act as cultural incubators through their programming and outreach efforts. The Wyoming State Library supports the Wyoming Library Community by providing continuing education opportunities and consultation services to library staff members seeking to enhance and grow library services within their communities.  Jamie is a Past President of the Wyoming Library Association, the 2011 Wyoming Library Association Librarian of the Year and was named a 2009 Library Journal Mover & Shaker.