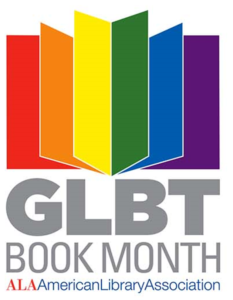 June is GLBT Book Month™, a nationwide celebration of the authors and writings that reflect the lives and experiences of the gay, lesbian, bisexual, and transgender community.
Originally established in the early 1990s by The Publishing Triangle as National Lesbian and Gay Book Month, this occasion is an opportunity for book lovers and libraries with the very best in GLBT literature.
Learn more, find reading lists, and download the poster and bookmark at www.ala.org/glbtrt/glbt-book-month.
GLBT Book Month™ is an initiative of the American Library Association, and is coordinated through its Office for Diversity, Literacy, and Outreach Services and the Gay, Lesbian, Bisexual, and Transgender Round Table.