Karen Kitchens recently completed her one-year term as President 2015/2016 of the Patent and Trademark Resource Center Association (PTRCA). She concluded her term during the 38th Annual Patent and Trademark Resource Center Seminar in Alexandria, VA. Kitchens is the state publications librarian at the Wyoming State Library.
During her term, Kitchens successfully oversaw several key changes in the Association's by-laws; initiated discussion on the viability of adding digital object identifiers (DOI) to submissions by members in the PTRCA Journal; and arranged successful and informative Round Table Discussions at the recent Seminar.
"The possibility of assigning a DOI to each Association Journal submission is exciting to all librarian contributors, especially our academic librarian members," Kitchens said. "Assignment of a DOI to an article is a key component of altmetrics, which counts (and links to) mentions of an article in various media outlets, among other things. "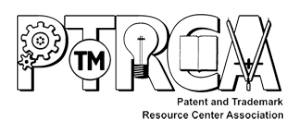 PTRCA is an affiliate member of the American Library Association.  A Patent and Trademark Resource Center (PTRC) is part of a nationwide network of public, state, and academic libraries designated by the U.S. Patent and Trademark Office (USPTO) to support the public with trademark and patent assistance.
"It has been a very exciting year of growth for our Association.  We have made some real progress in streamlining our by-laws, including the addition of a Records Retention Policy, improving the Association's ability to locate and retrieve records when required."
PTRCA supports programs at the Annual Training Seminar, such as the Open Forum with USPTO staff, and member roundtable presentations. The organization also has an active mentoring program, pairing new PTRC representatives with more experienced colleagues. PTRCA members enjoy the benefit of a content-rich website, which serves as a gathering spot for information about the association, committee assignments, association events, informational handouts, and links to other useful resources.