University of Wyoming librarian Cassandra Messersmith Kvenild, head of the UW Learning Resource Center (LRC), is the 2016 recipient of University of Wyoming's Agnes Milstead Distinguished Librarianship Award.
The late Agnes Milstead, a former professor of education and library science at UW, established the prestigious award in 1993 to recognize significant contributions to University Libraries in scholarships, program development, teaching, fundraising, and professional achievements.
As the head of the LRC, Cass' vision transformed both the physical space and the literary programs at the LRC to create a model school library for the state of Wyoming. The LRC, which serves both the university community and the UW Lab School, is a branch library of University Libraries and houses K-12 curriculum materials. Prior to her role at the LRC,
Cass has worked in a variety of roles at UW including serving as UW's distance learning librarian; in this role she established innovative library support for outreach students and was awarded the Routledge Distance Learning Librarianship Award in 2011.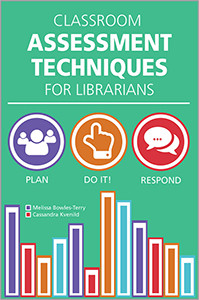 Co-editor of Embedded Librarians: Moving Beyond One Shot Instruction (2011) and The Embedded Librarian's Cookbook (2014) and most recently the co-author of Classroom Assessment Techniques for Librarians (2015), her scholarship has focused on embedded librarianship and assessment of student learning. A well sought after conference presenter, her exceptional instruction skills engage students and enhances student learning.
UW Geology Library Head Larry Schmidt commented, "Cass meets and surpasses the award criteria as a scholar in library sciences, innovations, teaching, collections and service to UW Libraries' mission. She has significantly impacted UW Libraries while working as a librarian in multiple positions."
Cass's leadership abilities and strategic thinking are invaluable to the university and she is currently serving as an interim associate dean of UW Libraries.
Cass began her career at UW in 2003. She earned her M.L.I.S. from the University of Washington iSchool in 2000, and her B.A. from the University of Wyoming in 1996.