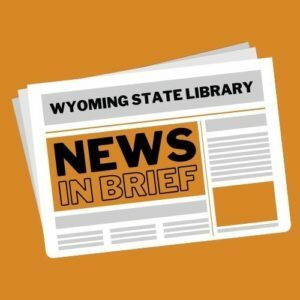 Association for Rural and Small Libraries Call for Conference Proposals
The Association for Rural and Small Libraries (ARSL) has put out a call for workshop proposals for its  2023 conference in Wichita, Kansas, to be held September 20-23. This year's conference theme is "Unite & Ignite." They're seeking proposals on all topics relevant to small and rural libraries, from practical how-to sessions to broader explorations of the changing library landscape. All program proposals are due April 25, 2023 at 4:00 pm MDT.
Scholarships Available for Rural Health Summit
The American Heart Association SouthWest, representing Arkansas, Colorado, New Mexico, Oklahoma, Texas and Wyoming is hosting the inaugural Rural Health Summit on May 12, in Dallas, TX. Leaders and champions of rural health from all sectors of the community are welcome, including educators, librarians, healthcare providers, county extension agents, small business owners and corporate leaders with operations in rural communities. A limited number of scholarships for travel expenses are available.
Libraries and Veterans Toolkit Available
In an effort to help librarians just getting started working with veterans, as well as those looking for new ideas to bring to their libraries, an online toolkit was created to collect the shared knowledge of librarians working with the veteran community. It contains lesson plans, program outlines, collection development policies, best practice documents, and more to help ease the way for those just getting started in this work – and to make it easier for those already engaged to find new ideas and new strategies to increase the success of their programs.
2023 Preservation Week Honorary Chair Announced
Dr. Mona Hanna-Attisha is the 2023 Honorary Chair of Preservation Week, April 30 to May 6. She is the C. S. Mott Endowed Professor of Public Health at Michigan State University College of Human Medicine and founding director of the Pediatric Public Health Initiative, an innovative partnership of MSU and Hurley Children's Hospital in Flint, Michigan. The 2023 Preservation Week theme is Building Resilient Communities. Every year, communities and their history are under threat from natural and human-made disasters. As a leading activist and public health expert who continues to serve the people of Flint, Dr. Hanna-Attisha has first-hand experience creating services and securing vital resources to foster a more resilient community.
Library of Congress Adds Major League Baseball History Online
To celebrate the start of the 2023 Major League Baseball season, the Library of Congress has announced a new digital collection: Early Baseball Publications. The collection, which will grow over time, provides full-text digitized access to more than 120 early baseball publications. The initial release includes a large selection of 19th- and early 20th-century annual baseball guides, including many volumes of Spalding's Official Base Ball Guide, one of the premier baseball publications of its day. Also included are rule books, record books, scorekeeping guides and books on how to hit and play different positions.
AASL Seeks Program Reviewers for 2023 National Conference
The American Association of School Librarians (AASL) is currently accepting applications for volunteers to participate in a blind review and scoring of proposals for the 2023 AASL National Conference to be held October 19-21 in Tampa, FL. To apply, please use the application form located at www.ala.org/aasl/national/reviewer. The deadline for reviewer applications is Saturday, April 15, 2023. Applicants must be a current AASL personal member and have access to the Internet to review and score applications
Hunger-Free Libraries: Food Pantries and Fridges
Food insecurity is a problem that has drawn increasing attention in recent years. Libraries have a long, rich history of partnering with government and nonprofit agencies to help improve food access, and lately they have been helping in new and creative ways. One way libraries are doing this work is by creating community pantries, fridges, and blessing boxes. In this article, WebJunction has put together information on how libraries are addressing hunger, tips for building a community pantry or fridge, and additional reading and resources.
Stories Beyond Borders: A Chinese American and Diasporic Reading List
In celebration of its 50th Anniversary, the Chinese American Librarians Association partnered with YALSA and collaborated with ALSC's Quicklists Consulting Committee to create a reading list for youth centering Chinese American voices. Stories Beyond Borders: A Chinese American and Diasporic Reading List features Chinese American and diasporic creators and stories for children, middle grade, and teen audiences.
Report Explores How Pandemic Reshaped Libraries
This March marks three years since COVID- 19 brought the country to a standstill. While the pandemic is still ongoing—tens of thousands of cases continue to be recorded daily in the US—the effects it has had on our everyday lives, and our libraries, have abated and become somewhat normalized. In those early days, libraries grappled with the same issues as everyone else: closed buildings, plans put on hold, and diminished access. With this special report, American Libraries takes a look at some libraries' behind-the-scenes decisions to keep their communities connected and missions fulfilled.
Explore History Hub's New Home!
Are you stuck in your historical research? Hit a wall in your genealogy quest? Find your answer on History Hub — now in a new home following its recent migration! Free and open to anyone, you can ask questions and get answers from multiple sources including National Archives staff, other archives, libraries, museums, and a community of genealogists, history enthusiasts, and citizen experts.