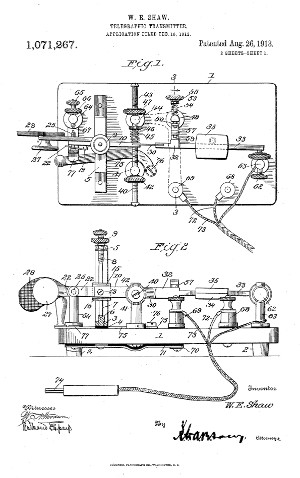 On August 26, 1791, John Fitch was awarded a U.S. Patent for the steamboat. The Library of Congress has same great resources here on the topic, as well as a page for younger students.
We did a quick search of Wyoming Inventors, one of the State Library's six digital collections, and found a few patents on this date in history from the Equality State's innovators:
The WSL is a Patent and Trademark Depository Library, offering resources such as Wyoming Inventors, Wyoming Trademarks, and help with patent and trademark questions. Contact Karen Kitchens at karen.kitchens@wyo.gov or (307) 777-7281 for assistance.