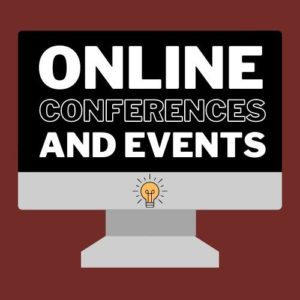 Each month we post upcoming free virtual conferences to our training calendar. Here are the offerings coming up for March.
Thursday, Mar 9 (7-3 pm)
Middle Grade Magic 2023 (School Library Journal)
Join School Library Journal on March 9 for our fifth annual Middle Grade Magic virtual event, a day-long celebration of authors and creators dedicated to crafting literature for kiddos ages eight through 12. Get a first look at some of the most anticipated new titles for your young readers, from modern coming-of-age tales to eye-popping graphic novels to immersive fantasy.  Attendees will also have the opportunity to check out the virtual exhibit hall, chat directly with authors, download educational resources, and enter to win prizes and giveaways.
 Mar 14-16 (10-2 pm)
2023 Southeast Collaborative Online Conference
The 2023 Southeast Collaborative Online Conference is a collective effort by the Georgia Public Library Service, State Library of North Carolina, South Carolina State Library, Tennessee State Library & Archives, and The Library of Virginia to offer innovative and useful online learning experiences for library staff at all levels through a convenient online conference. This free conference offers a variety of topics for public, academic, and other library staff.