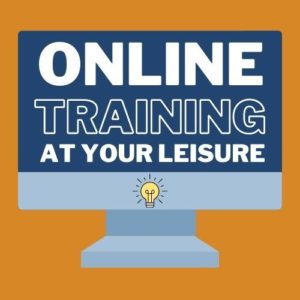 In addition to the live webinars in our training calendar, each month we try to pick some videos out there that you can watch "At Your Leisure." These on-demand offerings caught our attention for February.
Disability Access and Climate in Libraries (Library Accessibility Alliance)
Participants will expand their awareness of disability, learn to promote accessibility, and consider how to contribute to a positive climate through their beliefs, behaviors, and communications.
Holistic Library Service (Infopeople)
Have you dared to imagine showing up to work as your whole self each day? Have you wanted to make the most of your natural inclination to create connections? In this webinar we will discuss what happens when you take Readers Advisory, Reference, Customer Service, Social Work and Community Collaboration and mix it all up in each and every interaction! You will learn what holistic librarianship is and how you can be your whole self. We'll cover many real-life library examples and leave with actionable steps to provide resources and meet customers where they are without depleting yourself.
Reaching Across the Aisle for Library Funding and Other Initiatives (EveryLibrary)
Recent political campaigns and philosophical confrontations online and in the press have destroyed lasting friendships, frayed family ties, and alienated neighbors and co-workers. Social media has devolved into a battleground of nasty diatribes and personal slurs. How can we advocate for libraries in this environment?