---
UPCOMING TRAINING EVENTS
We have no events scheduled at this time.
Email Anne Kuipers or call (307) 777-7281 with questions.
---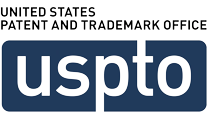 The Wyoming State Library is a United States Patent and Trademark Office (USPTO) designated Patent and Trademark Resource Center (PTRC). Library staff can assist with general questions and provide assistance and instruction in the use of patent and trademark resources.
As the only PTRC in Wyoming, the Library provides free access to patent and trademark resources in various formats. We offer a designated workstation that provides access to the USPTO Web-based Search Systems, PubEast and PubWest databases. Public versions of the online search tool used by USPTO's patent examiners are for more advanced searching.
The collection includes patents issued from 1790 to present; patent applications published since March 15, 2001; pending and registered trademarks from 1871; and USPTO documents. The collection also includes circulating books, magazines, and videos/DVDs to assist with the patenting and trademarking process, to learn about individual inventors and inventions, or the history of technological innovation.
Please note that staff cannot perform patent or trademark searches for individuals and cannot give legal advice. For legal advice, please contact a registered patent attorney or agent. More specialized questions should be directed to the USPTO.
---
Patents
Do you have an idea or invention that you want to patent? Read up on the basics of the United States patent process and learn how to perform a thorough patent search.
General Information About Patents
---
Trademarks
Do you want to protect your company name or logo in the United States? Read up on trademark basics and search to see if someone already has trademarked your name or design. Or learn more about trademarking your name in Wyoming from the Wyoming Secretary of State.
---
How to Receive Assistance from Us
Use the information above to contact us Monday through Friday, between 9:30 a.m. and 4:00 p.m., excluding holidays.
---
Wyoming Inventors Database
This database indexes U.S. patents in which one or more of the inventors were from Wyoming. Each record provides a link to the patent on the U.S. Patent and Trademark Office website.
Wyoming State Trademarks
An index of Wyoming state trademarks covering state trademarks issued from 1906 to present. Each record includes a scanned copy of the application file at the Wyoming Secretary of State's Office or the Wyoming State Archives.
Patents in Wyoming
Publication created by the Wyoming State Library that compiles statistical data and historical information about patenting in Wyoming.
Patents Issued to Wyoming Women
List of women living in Wyoming who have received U.S. patents.