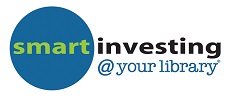 Thinking Money is a traveling exhibition that will travel to 50 U.S. public libraries between 2016 and 2018. The exhibition strives to teach tweens, teens and their parents, caregivers and educators about financial literacy topics in a way that is not only understandable, but fun.Through an adventure-themed storyline, interactive iPad content and other fun, hands-on activities, Thinking Money explores these financial themes:
Wants vs. needs
Earning and paying interest
Preparing for rainy/sunny day
Imagining your future self
Avoiding financial fraud
Thinking money
Application deadline is January 29, 2016.
In addition to the traveling exhibition for a six-week loan, selected libraries will receive a $1,000 programming allowance; travel and accommodations to attend an orientation workshop at the 2016 ALA Annual Conference in Orlando; and more.
For more information, visit the program website at apply.ala.org/thinkingmoney.