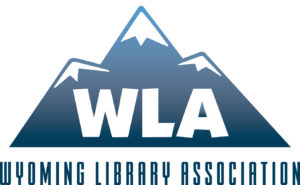 The program planning subcommittee for the upcoming Wyoming Library Association's annual conference has opened its Call for Program Proposals.
The Wyoming Library Association's annual conference will take place October 4-6, 2023, at the Best Western Downtown Casper (formerly the Clarion Inn). Wyoming librarians have continued to face challenges in the past year, from employee turnover to ongoing intellectual freedom issues. We are, as librarians, Bound Together, and as we come together at annual conference, we share our knowledge, solutions, and empathy.
The WLA program planning subcommittee needs you to help make this conference another success. Do you have an idea for a program proposal that focuses on educating your community about intellectual freedom? Would you be willing to host a panel about building coalitions throughout the state? How do you foster relationships among staff during times of high turnover and employee stress?
What are some other ways libraries and books bind people together? Perhaps you have a unique storytime idea that you can present, or a popular book club idea for adult readers. What book-binding tricks help sustain our collections? Are you a decorating whiz who can unify a building with similar visual themes?
Your proposals do not necessarily need to be related to the conference theme. If you've discovered a solution to a common library problem, or if you've rejuvenated an age-old service, we would love to hear from you.
Program proposals will be accepted through April 30. Your idea could be one to make this year's conference great!
The conference program planning subcommittee will review all proposals and make selections by June 1. You'll be notified of your proposal status in early June.
If you have questions, please reach out to Darcy Acord at darcylippacord@gmail.com.