National Poetry Month kicks off tomorrow, and Wyoming's libraries are ready. The Academy of American Poets founded National Poetry Month in April 1996 with an aim to highlight the extraordinary legacy and ongoing achievement of American poets, encourage the reading of poems, assist teachers in bringing poetry into their classrooms, increase the attention paid to poetry by national and local media, encourage increased publication and distribution of poetry books, and encourage support for poets and poetry.
We asked Wyoming libraries what they were doing to celebrate and were overwhelmed with all the ways they were encouraging people in their communities to read, experience, create, and share poetry. Here is a sampling — check with your local library for a full list of events.
Riverton Branch Library has created a Poetry Creation Station for teens to cut and paste their way to poetic genius.
Shoshoni is having its 4th Annual Cowboy Poetry Gathering on April 21 at 4 pm at the Shoshoni Community Room, 104 E 2nd St. The gathering will include Rick Pitt, Jean Haugen, Hub Whitt, Ron Bailey, Rodger Weitzel, John Brower, Garland Kennington, and Karl Brauneis and Band.
The Ten Sleep Library has eleven magnetic poetry locations set up around the library.  Using a wide variety of kits, patrons can create magnetic poems with zombie, pirate, nature lover, book lover, haiku, kid genius, children's phrases, and even large print themes.
Laramie County Library is hosting "Radical Readings from Here and There" at 7 p.m. on April 7. It's an evening of poetry, fiction, and non-fiction from the University of Wyoming's Masters of Fine Arts students, paired with open-mic offerings from Cheyenne's creative writers. The event is presented in partnership with the University of Wyoming, and facilitated by MFA candidate Maria Anderson.
At Sweetwater County Library in Green River, kids are invited to create poetry out of LEGOs, pick up a poem and check out a display with their favorite poetry books.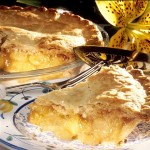 At Glenrock Branch Library, children's librarian Rita Heath has put together a "Poetry and Pie" night at 6 p.m. on April 14. The idea was suggested by a patrons: attendees will be asked to bring their favorite poetry and a pie for everybody.
At the Rawlins Library, teens are invited to create a magnetic poetry masterpiece in the teen room and post a picture of it to the library's Facebook or Twitter to be entered to win prizes. There will also be a Poems for My Peeps display: some of the library staff's favorite poetry with Library Peeps showing their interest in the genre.
Sinclair Library will have Book Spine Poetry on April 5, Roll the Dice Poetry on April 12, Concrete Poetry on April 19, and Newspaper Blackout Poetry on April 26. For Roll the Dice Poetry, participants roll the dice once to determine how many lines will be in their poem, then roll again for each line to determine how many words will be in the line.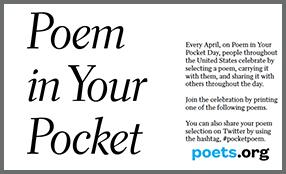 Powell Branch Library will celebrate National Poem in Your Pocket Day on April 21, with poems available in the children's department to stuff into your favorite pair of jeans. The library will also host a Poetry Tea on April 26 at 3:30 with refreshments and poetry readings — patrons can bring their own, their favorites, or choose from what the library has on hand.
The Baggs Library is holding an evening of poetry, "Poetry Then and Now," on April 15 from 6-7 p.m. A local poet will appear, and there will be time for people of all ages to recite poetry. They hope to have some of the older patrons talk about what it was like memorizing poetry in the schools when they were children.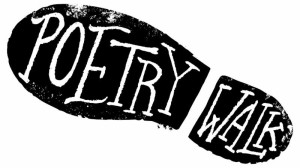 Teton County Library will host "Start With the Little Things," readings by local poets, on April 18 from 6-7:30 p.m. in the Ordway Auditorium. Patrons can enjoy the Library Poetry Walk by following footprints around the library to discover poems for all ages and can leave their own poems on the Community Poetry Wall near the gallery.
LaBarge Branch Library is doing Post-It Poetry. The rules are simple: grab a post-it, write a (preferably short) poem, and stick the finished poem on the display case.
"Poetry is a beautiful thing," says Anna Veinbergs, circulation services manager at Campbell County Public Library. "Whether it's classic English poems from the 19th century, children's poems, or free verse — it all has a place, and deserves to be celebrated." The library is celebrating it all month with a Poetry Display featuring poetry — by local and non-local authors, books, poems, and a bucket of "take-one" poems. Veinbergs said they set up the bucket a little early, and patrons emptied the first batch in one day! On April 14, there will be a poetry reading by Shannon Tharp, a Gillette Native: at 7 p.m. Tharp is the author of The Cost of Walking, Vertigo in Spring, and numerous chapbooks. With Sommer Browning she is the co-editor of Poet-Librarians in the Library of Babel: Innovative Meditations on Librarianship, forthcoming in late 2016. She lives in Laramie where she works as a librarian at the University of Wyoming. The next night, CCPL teamed up with a local coffee shop for an open mic reading, Poetry & Music @ Brothers Coffee, 300 S. Gillette Avenue, at 7 p.m. April 15.
Thank you to all the libraries who let us know their plans for National Poetry Month. Do you have other events to share? Please add them in the comments!